Kim Clijsters Tennis Star Pull Out of US Open 2011
Two-time defending US Open champion Kim Clijsters of Belgium won't be attempting to win the hardcourt Slam title for the third straight year as she announced her withdrawal from the event due to stomach muscle injury.
In a statement released on Friday, the four-time Grand Slam winner said that "two weeks of rehabilitation is not enough to heal" the injury which she sustained at the Rogers Cup earlier this month.
Clijsters won the Australian Open this year. However, she posted less than stellar results in the other Slam events – she made it only to Roland Garros second round and pulled out of Wimbledon.

Photos:
Kim Clijsters best shot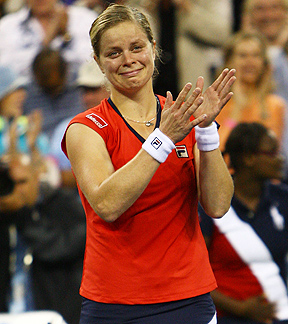 Kim Clijsters weeping
Kim Clijsters win the round